ENJOY New Year's Eve 2018
December 29th – Januar 1st
Enjoy your New Year's stay or turn of the year-getaway on a visit to Germany's most beautiful old town.
Saturday, December 29th
4 PM: afternoon coffee with delicious homemade pies
7 PM: 3 course menu with franconian delicacies
Sunday, December 30th
Healthy breakfast buffet
11 AM: guided tour through Dinkelsbühl's romantic old town streets
5 PM: New Year's concert with the "Nördlinger Bachtrompetenensemble" in St. Paul's church
New Year's Eve: Monday, December 31st
Healthy breakfast buffet
Guided tour and visit to the 3D-Museum at the Nördlinger Tor in Dinkelsbühl
7PM: 6 course New Year's Menu with sansibar Prosecco wine
New Year's Day: Tuesday, Januar 1st
rich breakfast buffet from 8 AM to 11.30 AM departure or or extension of your new year's travel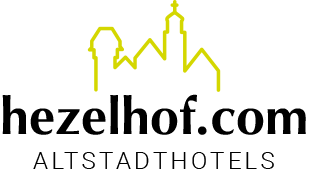 E-Mail:
info@hezelhof.com

Phone:
+49(0)9851 / 55 54 2 - 0

INQUIRIES
Your travel
Do you have any questions about our New Year's Special?
Call us or write us an email.
We will take care of your request and contact you as soon as possible.